So What is the STORM SAFE SYSTEM?
It is your own personal, portable storm shelter! It is a high quality durable protective device for you to enter when a severe weather event is approaching. Use it in your home, RV or workplace. It can be inflated quickly and will provide an extra layer of protection for you and your family from falling objects, walls, trees, roofs, etc... If you are a RV family, Camping family, Mobile Home family, Apartment family --- you need a Strorm Safe System! See our pictures and videos of the SSS in action:
Storm Save System in Action🎬
Storm Safe System FAQs
Do you offer FREE SHIPPING for the Storm Safe System?

Absolutely - all US orders include FREE SHIPPING and will ship out in less than 1 week! We also offer expedited shipping for $99.00.
What is the outside dimensions of the SSS when fully inflated?

The inflated SSS unit is 34" high x 36" wide x 84" long!
Does the Storm Safe System come with a Pump?

Yes - it comes with a high quality electric pump, but can also be inflated with battery powered air mattress pumps. Be careful not to over-inflate the unit.
Are there any other features that the Storm Safe System has for RVers?

Great question - RVers can use the Storm Safe System as an extra bed or use like a tent. If your RV or home is damaged and you have to relocate to a public shelter, you can deflate the unit, roll it up and take it with you. You will have your own private sleeping area.
Will this Storm Safe System fit in my RV, Truck, Trunk, etc...?

The Storm Safe System comes in a 23"x15"x7" box. Once it is inflated and deflated it will probably never be that size again. However, after rolling out the air you can easily get it down to about a medium duffle bag size.
How durable is the protective liner on the Storm Safe System?

The inflatable unit is 0.35mm PVC. The protective cover is 420D nylon. It is puncture and tear resistant.
How should I use my Storm Safe System in an RV?

Inflate the unit when severe weather is forecast for your area. Do not wait until the last minute. Anchor it to a secure object such as a seat that is bolted to the floor. It is recommended that you close all slide outs on your RV.
Where should I use my Storm Safe System in a home or apartment?

Inflate the unit when severe weather is forecast for your area. Do not wait until the last minute. Set up the unit in an interior hallway or bathroom. Use the tether strap to anchor the unit to a stationary object or install an anchor bolt int the floor of a nearby closet.
How many people can fit in the Storm Safe System?

1 to 5 people can fit in a single SSS based on the size of the people and the length of stay.
CLICK BELOW TO ORDER YOUR STORM SAFE SYSTEM
Regular price

$495.00 USD

Regular price

Sale price

$495.00 USD

Unit price

per
Storm Safe System Gallery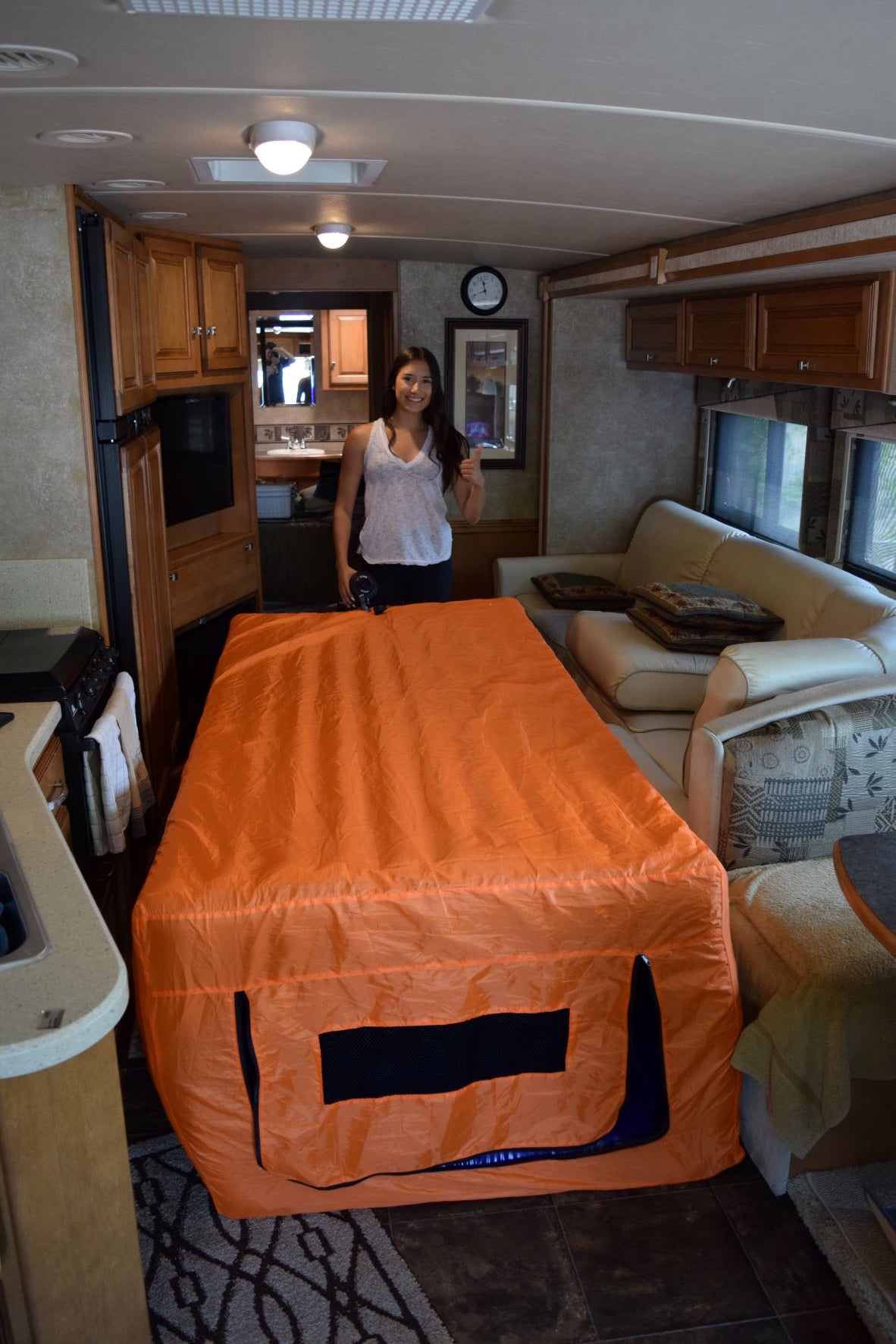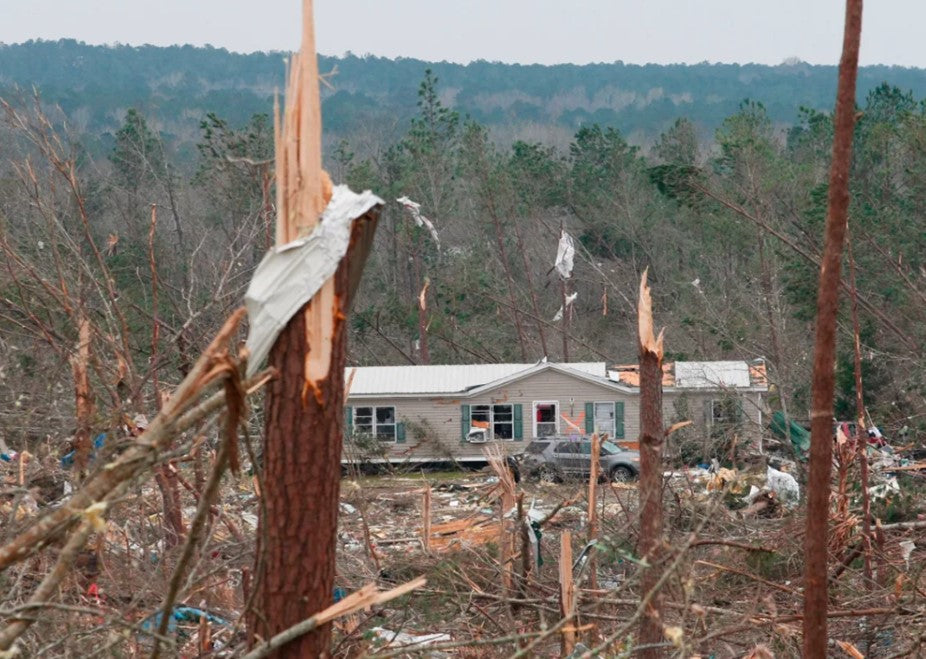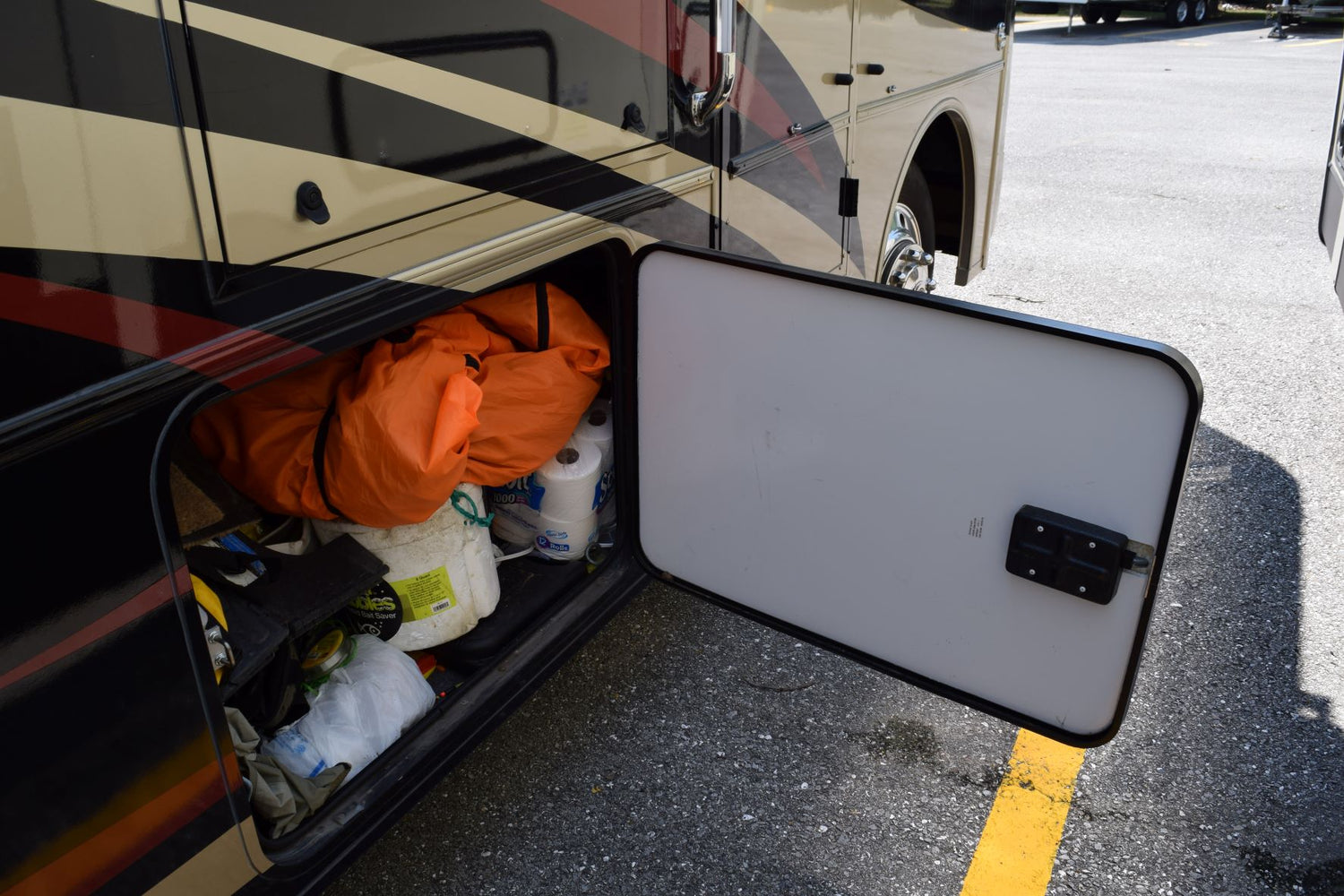 Additional Info
What's packed in my SSS box?

Your SSS shipment will contain the inflatable STORM SAFE SYSTEM, the exterior protective cover with tether strap, the electric pump and the SSS user manual!

Electric Pump

This high quality electric pump comes with your SSS at no additional cost! You can also pump up your unit with a battery operated pump or a 12 volt pump.

Battery Operated Pumps

These pumps don't come with the SSS, but they can be used effectively if you have 1 similar already or wanted to pick 1 up.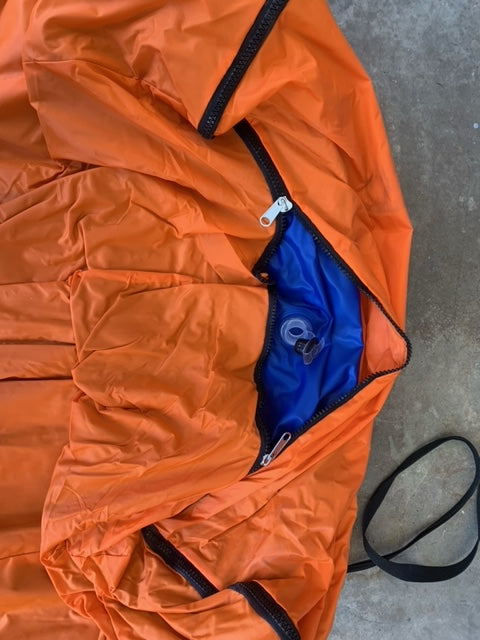 SSS Set Up Instructions
Simple process to set up unit to help protect your family. Click below to see steps with images.
CLICK HERE for Set Up Steps